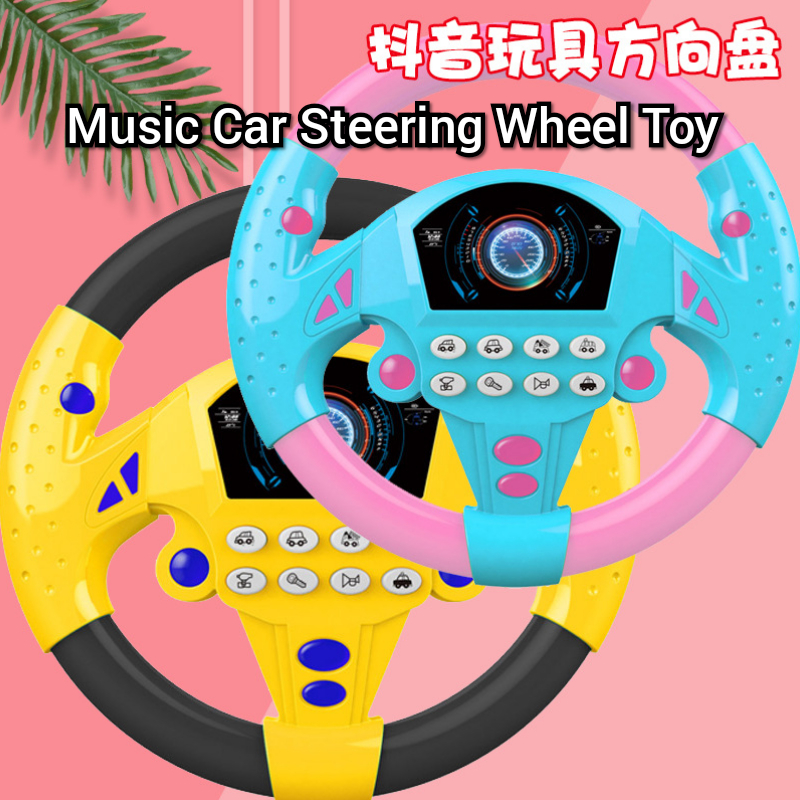 Babymonsta Music Car Steering Wheel
AFFORDABLE MUSIC CAR STEERING

You will love it at first sight for its concise design
TYPES AND COLOURS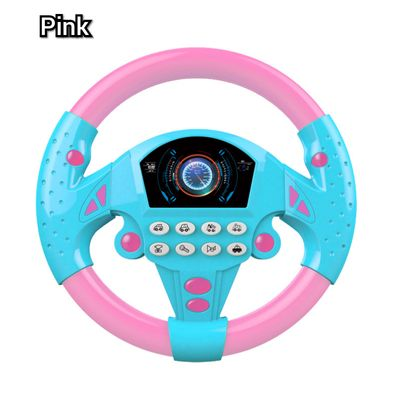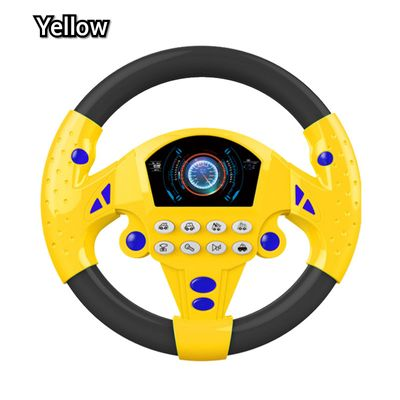 PRODUCT DETAILS
Music Car Steering Wheel
Material - Plastic

Color - Yellow/Pink

Power supply: 2*AA battery (not included)

Steering wheel with sound (Only Sound - No language)

Let your baby get more fun in the imitation

Help your baby develop motor skills, senses, imagination, and teach baby causality

Provide entertainment for children sitting in the forward seat and let the baby imitate the driver's movement






Product highlights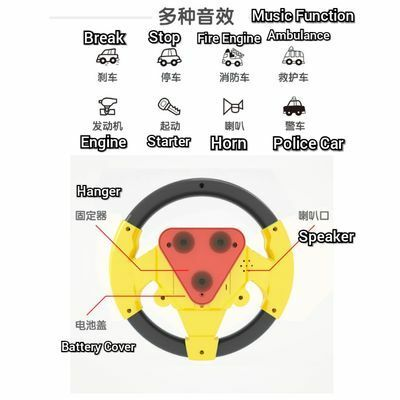 2 AA Batteries are needed for this version.
Each buttons have different sounds. Sound only. No language

Accessories
Accessories NOT INCLUDED
(unless you order separately from us)
Note

Sekarang boleh beli steering wheel aksesori dari kedai kami.

3M sticker boleh guna untuk lekat mana pun boleh (lekat dashboard tak ada kesan bila tanggal) strap boleh guna untuk tanggung kepada car seat belakang atau mana mana kamu mahu tanggung. It's Come with a hanger cover (with suckion) if needed to hang on the stroller or car back seat.
WHAT'S IN THE BOX

1 Music Car Steering Wheel.
1 Suction
2 AA batteries/ 3AA batteries NOT INCLUDED
3 simple steps to assemble

1. Unscrew the screw
2. Insert 2 AA batteries
3. Fasten the suction
Delivery information
Order before 12pm ship same day. After 12pm ship following day. Saturday and public holiday no shipment
READYSTOCK #toy #birthdaygift #musicaltoy #steeringwheel #cheap #toys#wheel#children #babytoys #simulation steering #wheel toy #toysmainan #lagumainan #kanakkanak #mainan stereng kereta #children steering wheel #stereng kereta mainan #stereng mainan #music & sound toys #music toys for baby #toy music #music toys #music wheel #music steering wheel #toys #玩具 #stering kereta mainan #steering mainan #toys stereng #steering for kids #steering wheel toy#stering mainan#car steering toy#steering toy#stereng mainan#wheel toy #toy steering #kids steering toys #steering kereta mainan #baby toys 6 to 12 months #stereng kereta mainan #mainan murah gila #stering car for kids #toys #stereng kereta mainan #toy for kids girl #toy steering wheel #steering car kids #kids steering wheel #Music Car Steering Wheel toy #kids steering wheel #steering toys #educational toys 2 ~ 3 years old #wheel toy #car stairing #mainan budak perempuan #stereng mainan #stering kereta mainan #streng kereta mainan #toys #music toy #stering mainan #music car steering wheel